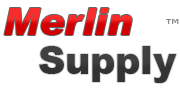 Terms of Sale:
---
Payment:
We accept Credit Cards (Visa, MasterCard, AmericanExpress, Discover), PayPal, or Bank Wire Transfers. In some circumstances we may accept Money Orders & Business Checks, however orders won't ship until the check or money order has been received and cleared by the bank.

* We can now accept payments in BitCoin (BTC) , LiteCoin (LTC) , and Ethereum (ETH) - Please contact us for details.

Sales Tax:
For all orders shipped to Washington State USA, a Sales Tax will be charged according to the Regional Sales Tax rate unless the receiver is the legal reseller of the products being sold and holds a valid reseller's permit. In which case, a copy of the Washington State Resale Certificate must be Faxed, Emailed (.PDF), or Sent Online to us prior to the order.

Shipping Brokerage Fees & Import Tax:
We do not pay any Shipping Brokerage Fees, VAT, GST, or other Import Tax that your country might charge for receiving goods from the USA.

Shipping & Handling:
Products in-stock are usually shipped within the 1-2 business days. Shipping time on non-stock products can vary depending on availability and location. We primarily use UPS, FedEx, and USPS to ship our packages. We can also ship via freight upon customer's request. We cannot be held responsible for any delays or damages caused by the carrier during transit. Shipping Insurance is available upon the customer's request.

Order Cancellation:
It is our company policy not to do business with customers who cancel orders without good cause, refuse to accept delivery, do not pay as agreed, or stop-pay a check written to us for payment of goods/services. Please do not waste our time and we will not waste yours.
Return Policy:
---
Returns & Exchange:
A Return Merchandise Authorization (RMA) Number must be obtained before returning any items/orders. If for any reason what you receive is "not as described", DOA, damaged, or the wrong item, we have a 14-Day Return Policy *. You must contact us within 14-days from the date the package was delivered. Please check your order over once you receive it and contact us right away if anything is incorrect, damaged, or missing.

* Please check your Quote/Invoice for details with exact terms and conditions. Most International Orders are not returnable unless wrong item(s) on our part.

Please also note that if some of the items ordered were not in-stock and had to be ordered from a separate vendor as part of a special order then those items may not be returnable or may be subject to a 30% re-stocking fee unless the product is found defective, in which case all defective products will be replaced by the same product. We will send out the replacement once the defective product is received and inspected. No refunds will be given for defective products due to customer misuse or abuse. All returns must be in original condition with original packaging and include all accessories. Please contact us by Phone, Fax, Email, or Online to obtain an RMA Number. All returns are subject to our discretion.
Warranty:
---
We have a 30-Day Warranty * on refurbished/used equipment (unless the item was sold "as is"). New equipment should be covered by a Manufacturer Warranty, however in some cases may not. If any of the refurbished/used equipment you have purchased stops working or goes bad within 30-Days, please contact us and we will work on exchanging the product for an exact replacement. In the event that an exact replacement isn't available we may talk with you about replacing the product with a compatible one or put you on a waiting list until the exact replacement becomes available.

* Please check your Quote/Invoice for details with exact terms and conditions. Most International Orders do not include a warranty from us.
Privacy Policy:
---
Information You Give Us:
We respect your privacy and do not share your information with any 3rd parties except those that are directly related to your order (such as: UPS, FedEx, Government, Export-Control, Product Supplier, etc.), in which case it is required that we give information such as: Names, Numbers, Bill/Ship Address, Invoice Pricing/Details, etc. We receive and store any information that you voluntarily provided us through our website, emails, fax, phone calls, and we use the information that you provide us for such purposes as responding to your requests, providing our services, order fulfillment, and communicating with you. If you have any questions about how we handle your privacy please contact us.
Terms of Service:
---
Prices & Availability:
Please be aware that Prices and Availability of products can change at any time and without any notice.

Website:
We host our website on a secure Linux/Apache server and offer access to the website through High-Grade 256bit SSL Encryption.
We also use "known best practices" when encrypting and storing any sensitive data on our servers.

Tradmarks/Copyright:
Other Parties' Names/Tradmarks that may be referred to on this website are the property of their respective owners.
Nothing on this website should be construed as granting, by implication, or otherwise, any license or right to use any trademark.
The Merlin Supply ™ trademark and website images/text/content are the property of Merlin Supply ™ - WA, USA.
* Terms and Policies are subject to change at any time and they will be posted on this page. *
* Last Updated 10/19/2017 *